B1 Designs Custom Banner Ad's, Animated GIF's, & Flash Banner Ads
Banner Ad solutions for your business.
For over ten years B1 Designs has be simplifying technology and helping our clients plan and execute successful web campaigns. Through the development and deployment of excellent web design, email marketing, ad campaigns and statistics, we can keep you informed.
Help promote your business with Banner Ads. Some small, some big. Some with sound, some without. Some animated, some static. They're the billboards of the internet – a platform for you to market your products and services to the internet world and beyond. We can help design and develop your banner ad to meet any ad requirement. We can develop static banner ads, dynamic banner ads, animated GIF's, Flash Banner Ads, with Music or Animated Effects and keep your file sizes small.
Banner production
Banner Costs
Cost to Develop
Banner Packages:
Static or Animated Gif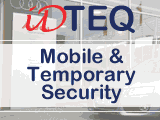 3 Any Size Banners $125
5 Any Size Banners $200
10 Any Size Banners $365
Banners under 20 K
Lightweight with Link to Website
Flash Banners
This movie requires Flash Player 9
3 Any Size Banners $325
5 Any Size Banners $600
10 Any Size Banners $875
Orders are usually delivered within 3 days. With our 24 hour rush add-on service your order is prioritized and delivered within 24 hour. Please notify us when placing and order. You must specify the height and width for each banner. If you are unsure of the Banner Ad Size Requirements please give us a call 720-771-7272
Internet Marketing Ads, Ads Services, Banner Ads, Computer Advertising, Internet Online Web Marketing, Company Creativity, Email Banners.
Definition of a Web Banner in Wikipedia
Actual Web Sizes from W3C & Wikipedia
Sizes in bold are part of the Universal Ad Package.
Name
Width px
Height px
Aspect ratio
Wikipedia Standard Sizes
Rectangles and Pop-Ups
Medium Rectangle
300
250
1.2
Square Pop-Up
250
250
1
Vertical Rectangle
240
400
1.67
Large Rectangle
336
280
1.2
Rectangle
180
150
1.2
3:1 Rectangle
300
100
3
Pop-Under
720
300
2.4
Banners and Buttons
Full banner
468
60
7.8
Half banner
234
60
3.9
Micro bar
88
31
2.84
Button 1
120
90
1.33
Button 2
120
60
2
Vertical banner
120
240
2
Square button
125
125
1
Leaderboard
728
90
8.09
Skyscrapers
Wide skyscraper
160
600
3.75
Skyscraper
120
600
5
Half page ad
300
600
2